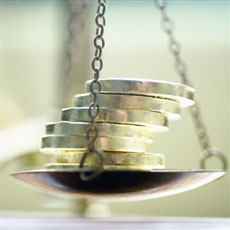 Inflation in the UK has hit concerning highs meaning the price of various goods and service will be increasing, which will undoubtedly cause alarm for UK households.
However, families and households are not the only people at risk of suffering effects, especially investors and the soon to be retired.
People who are approaching their retirement years are also at risk of inflation worries. Low inflation will severely hamper their fixed pension incomes. People who intend to purchase a lifetime income with their pension pot may believe that an annuity linked to inflation is the answer. This is because while these pay less income in the initial years of retirement than a standard annuity they eventually catch up , paying more later on. An option to help avoid this is the QROPS, however to be eligible for a QROPS you must have left the UK or be in the process of leaving.
As has been documented in the past, shares often outperform inflation over a period of years.
However, millions of people have invested in corporate bonds during the past year and they may suffer unsightly downturns.
Investment-grade corporate bonds have been known to dwindle in times of inflation, and non-investment-grade bonds offer a greater yield but traditionally falter during times of recession.
They key is getting sound advice. For help with investing always consult an experienced financial adviser.